Exploring the World's Most Accessible Destinations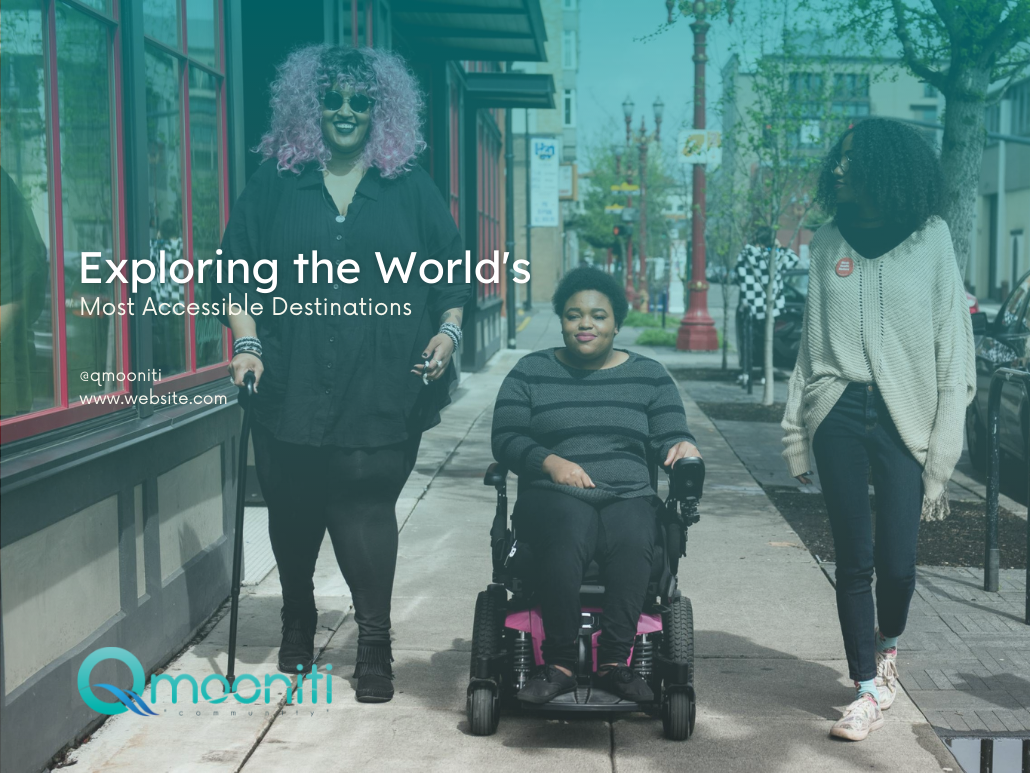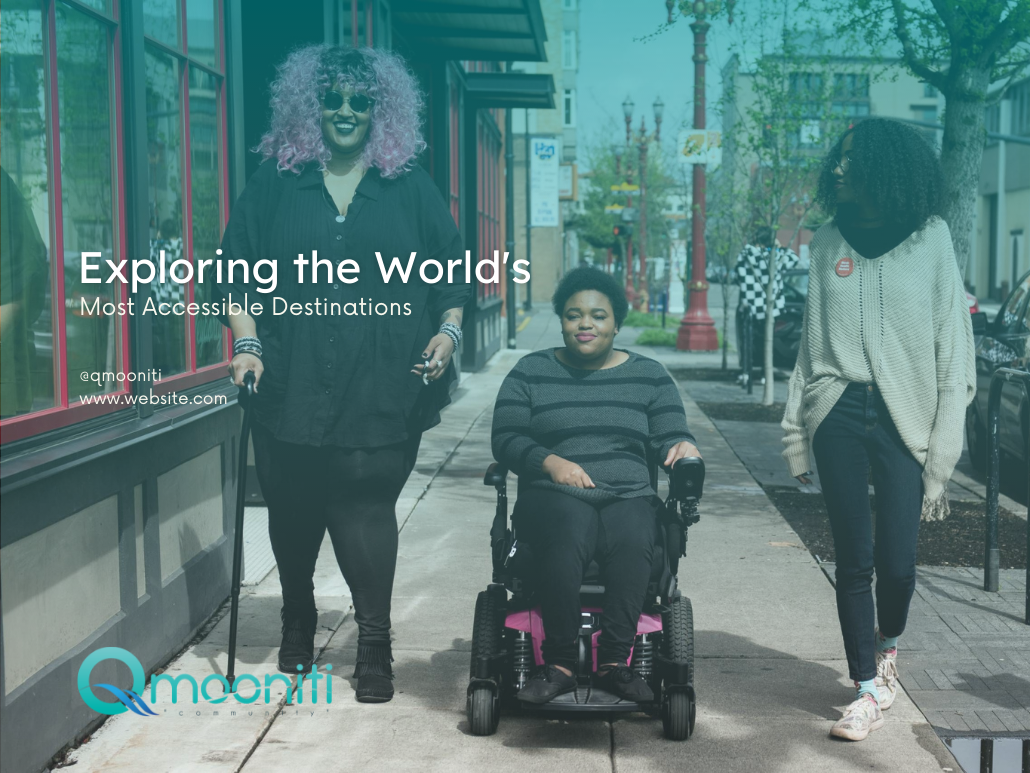 According to the World Health Organization, over 1 billion people are living with some form of disability be it physical, cognitive, a vision or hearing impairment or numerous other visible and invisible disabilities. But there is no way around it, individuals with disabilities are the most underrepresented travellers across the travel industry, which is why we think it's critical to highlight brands, products, destinations, and experiences that create accessibility and space spaces for people with disabilities. You deserve to access and explore the globe on your own terms, and to help you do that, here are a few of the world's most accessible destinations.

Berlin

Historically, Europe's megacities have been anything but accessible to travellers with disabilities. Ancient transit systems, historical walk-up hotels, and Roman-era cobblestone streets, these aspects make Europe's great cities charming but virtually inaccessible to travellers with mobility challenges. Berlin has led the charge in becoming one of the most accessible cities on the continent. The Berlin tourism board committed itself to become 'barrier-free.' In 2013, the European Commission's Access City award was given to the iconic German city. Wheel-chair travellers can access several World UNESCO Heritage Sites, including Museum Island, the Bode Museum, and Schloss Charlottenburg Palace. For travellers who are hearing impaired, English & German signors can be on hand to make the world's greatest works of hard accessible. Perhaps Berlin should be your next stop from accommodation options to experiencing the city's parks, monuments, museums, and luxury hotels.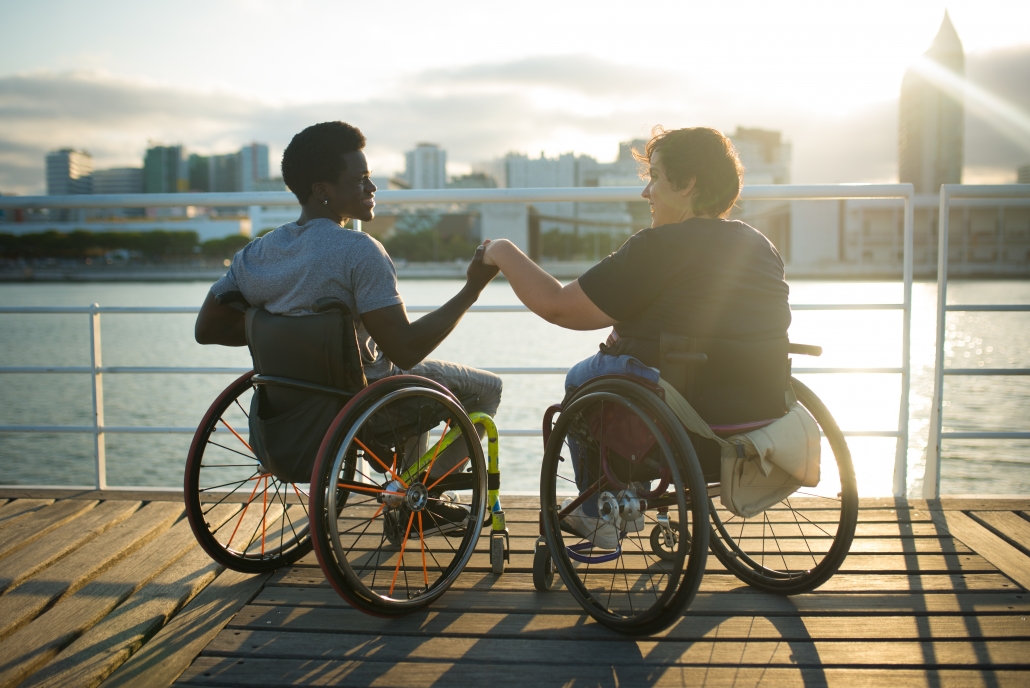 Seattle
For those with mobility issues, a visit to the Emerald City doesn't mean you can't soar 175 feet in the air on Seattle's Great Wheel, explore one of the most famous markets in the world, or get out on nature trails and jaw-dropping look-outs. Seattle is equipped and ready for travellers who require the easier access. Other popular venues such as the Museum of Flight, Seattle Space Needle, the Museum of Pop Culture and the Boeing Aircraft Factory all offer access to elevators, mobility lifts, ramps and well designed exhibits. Getting around the city is also stress free with a well-connected train, bus, and ferry system that removes barriers for those who prefer to experience the city independently.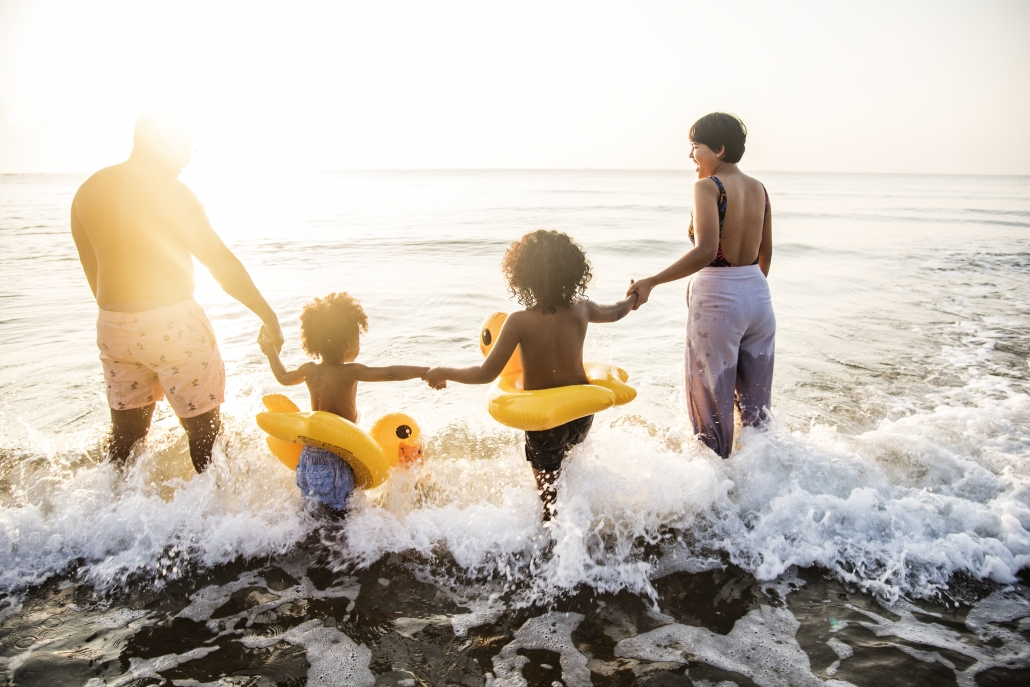 Caribbean Cruise

For some, the idea of stepping on a cruise ship may seem overwhelming, busy, noisy and crowded. But for those who live with neurodiversity, there is one cruise line in particular that has designed a program specifically for travellers with autism. Royal Caribbean was the first cruise line across the industry to roll out autism-friendly services that addressed the issues and barriers young children and adults face when they travel. Some of these services include priority check-in, early boarding and early departures, all in an effort to mitigate the stress of standing in large crowds, dealing with excessive wait times. On select itineraries, Royal Caribbean runs fully "staffed" cruises, meaning there are professional autism specialists on board the ship who will help organize neurodiverse-friendly activities, offer mental support and provides spaces for respite.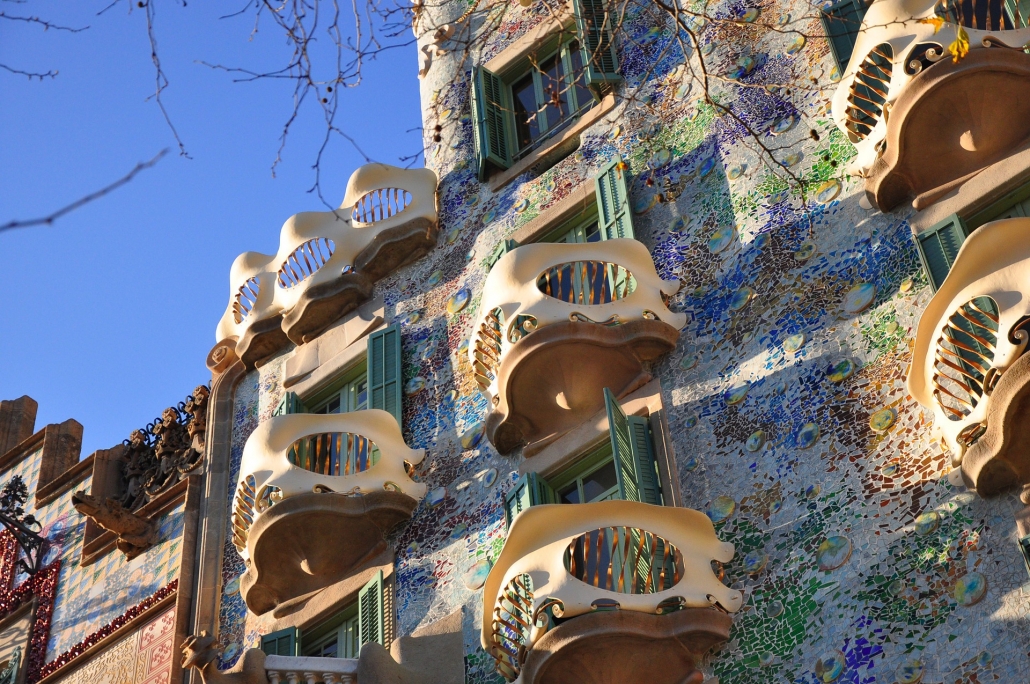 Barcelona
Sumptuous tapas, sultry Flamenco bars, whimsical architecture and a vibe that can only be described as vibrant; Barcelona is destination like no other, and it is working hard to open its arms to all who want to enjoy it. Wheelchair travellers are able to experience the multi-cultural sea of humanity that is La Rambla because of it's easy-to-navigate pavement strolls. In fact, unlike other European cities that heavily utilized cobble-stone in their city centres, Barcelona used larger paving stones making it naturally accessible. Historic and exciting sites like the Sagrada Familia, Parc Güell, Gaudi's Casa Batlló are all wheelchair accessible, with attendants on hand to help travellers who need assistance. How about a day at the beach? Barcelona's beaches are not only some of the most beautiful in Europe, they're also rated amongst the world's most accessible. Wooden walkways leading to the ocean, specially designed sand-friendy wheelchairs, assisted bathing services and ramps leading down to the beaches make it easier to enjoy those Mediterranean breezes.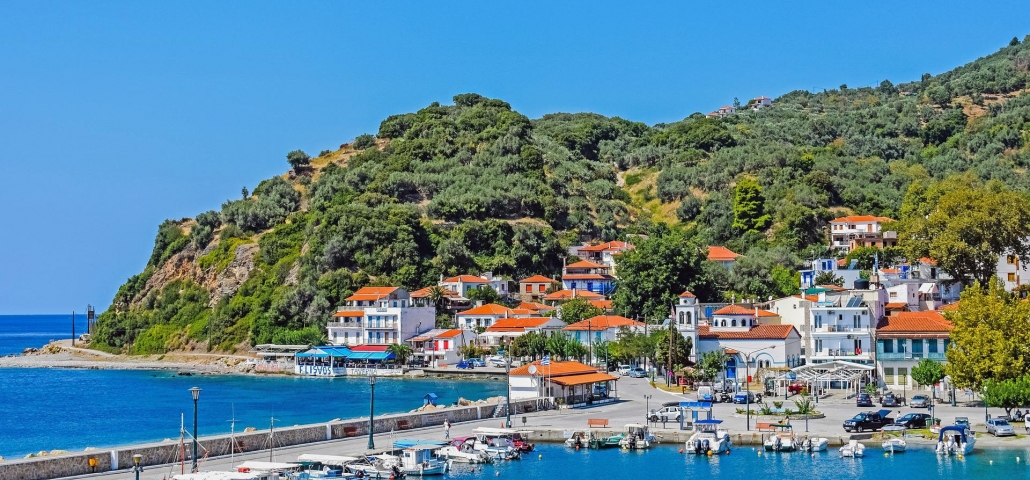 Loutraki, Greece
If all of those cobble-stone alleyways, endless stairs and inaccessible sites have you wondering why Greece would make this list, hear us out! It's true that much of Greece has a long way to go in terms of updating it's infrastructure to accommodate travellers with disabilities, but not all places. Nestled in the Gulf of Corinth sits the seaside town of Loutraki. Known for its therapeutic spas, natural spring and warm breezes, it's also home to the Sirens Resort, a resort specifically designed for wheelchair travellers and those with mobility difficulties. The mobility-friendly apartments are spacious, come fully equipped, and the resort offers complete beach access with free wheelchairs and sea ramps. Those who wish to spend time exploring the local wheelchair-friendly town and nearby sites, Qmooniti can arrange tours and excursions that will address your specific needs.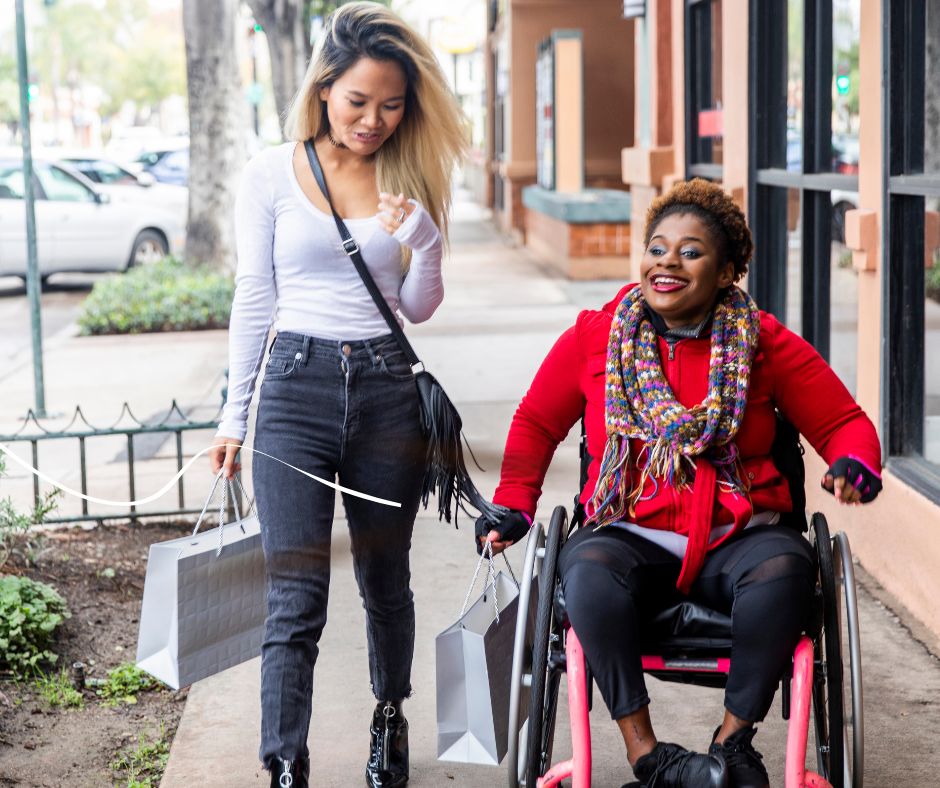 Sydney, Australia
The City of Sydney is on it's fifth edition of its "City for All: Inclusion (Disability) Action Plan." As one of the world's most ethnically diverse cities, it's also one of the most visited, with an average of 4 million visitors every year (excluding the pandemic years). It was essential to make this international city more accessible, not for international visitors, but its own community. World famous blogger and avid wheel-chair traveller Cory Lee speaks about one of his favourite Sydney attractions, the Sydney Tower:
"The view from the observation deck is unlike anything else in Sydney. It has lower rails and binoculars that are on shorter mounts specifically for people who use wheelchairs. The touchscreen system allows easy access to information about different buildings in the city that you are able to see from the viewing platform. All restrooms are wheelchair accessible as well."

Sydney boasts hundreds of accessible-friendly attractions, restaurants, accommodations and nature sites. The city is committed to understanding disabilities, both visible and less visible, and finding ways to make the city more inclusive at every level.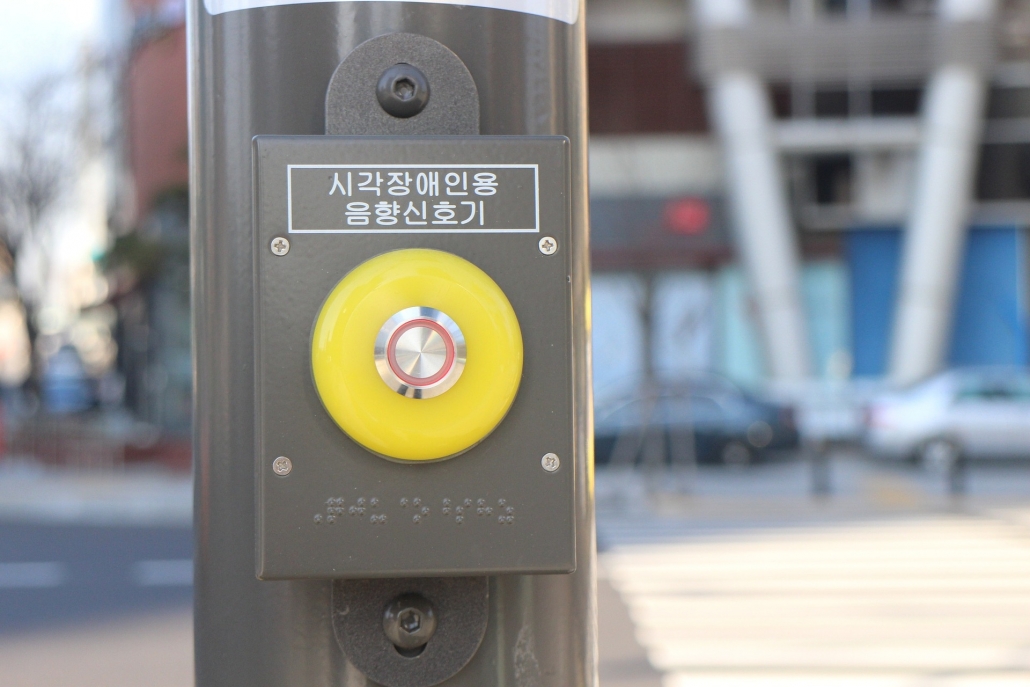 Over the coming months, we'll be spotlighting destinations, travel brands and experiences designed for neuro-diverse, hearing and sight-impaired travellers, and travellers with both visible and invisible mobility challenges. The travel industry has much work to do to understand disability, to demand change, and to be seated at the table where decisions surrounding accessibility are made. But it's the disabled traveller community that can move the needle on progress. When you visit a destination, make note of the shortfalls, consider writing or voicing a review about the sites you visit so that others can raise their voice in solidarity. Feedback is critical for progress, and sometimes, a simple comment that can set off a tsunami of change.
https://www.qmooniti.com/wp-content/uploads/2022/07/qmooniti-newlogo-w.png
0
0
Lystra G. Sam
https://www.qmooniti.com/wp-content/uploads/2022/07/qmooniti-newlogo-w.png
Lystra G. Sam
2022-10-07 22:01:51
2022-10-07 23:40:25
Exploring the World's Most Accessible Destinations