𝓘𝓼 𝓪𝓷𝔂𝓸𝓷𝓮 𝓮𝓵𝓼𝓮 𝓽𝓱𝓲𝓷𝓴𝓲𝓷𝓰 𝓪𝓫𝓸𝓾𝓽 𝓽𝓱𝓮 𝓯𝓾𝓽𝓾𝓻𝓮 𝓸𝓯 𝓽𝓻𝓪𝓿𝓮𝓵 and the ways in which the industry will have to change in order to accommodate the safety of travelers moving forward?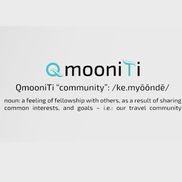 ✈️
Let's face it, Covid-19 has already changed all of our lives in the short term and is likely to continue to change our lives for the (foreseeable future) long term as well and that includes our travel lives – much as 9/11 did. Short term it's about staying at home, working from home, homeschooling our kids and (depending on who you are and how you're dealing with the daily changes) wearing masks and gloves to leave your home. If you're like me you're also obsessively washing your hands and even found that you are more than a little OCD after all because you're washing your food and pretty much wishing you had a CDC approved disinfecting hose to spray you down every time you re-entered your house from outside even though you've been "physical distancing" the entire time.  I quickly realized that there is no "getting back to normal" cause there's no "going back" in time!
🌏
In the travel industry things are already changing. They have to because we've discovered and are continuing to discover just how exposed and vulnerable travelers and industry staffers are due to this pandemic. – Cruise ships have been left stranded with sick passengers and staff onboard, thousands of airline staff have tested positive for the Covid-19 virus. Airports have been shut from receiving international flights because the gaps in just how ill prepared they are for this sort of thing have shown up with glaring clarity.
And as a result airlines have laid off tens of thousands of employees, borders have shut, planes are grounded or flights have been cut down to a minimum for essential travel only.  This of course will eventually change as well. At home, here in BC we've managed to flatten the curve and our numbers  are slowing down and the rest of the country hopefully, isn't that far behind us.  So, as we start to think of the possibilities of reintegrating ourselves, we must also start to think of how that will work safely!
✈️
Domestic (national) and regional travel will be the first to pick back up. As always in a crisis it will take some time to build the necessary trust with the consumer for international travel to pick up again.  And we can only speculate at this time what that will look like when it does happen.
https://www.traveller.com.au/plane-travel-after-coronavirus-pandemic-airfares-could-soar-when-lockdown-is-over-h1nc9z
🌏
At 𝓠𝓶𝓸𝓸𝓷𝓲𝓣𝓲 we're considering even more ways to keep our clients safe, secure and comfortable as is our mission while sustaining the same safety for our planet and the people, countries and regions we curate adventures for our clients to travel to.
✈️
When we put our heads together to think of what may be in store for the future of the travel and hospitality industry here's a few of the things we predict: We'll all need more time and patience for check in and arrival at our home and destination airports because there will be temperature and hand sanitizing stations at intervals throughout airports on both ends.  All airlines & countries may require a "Safe for Travel" certificate from our physicians until a vaccine is developed (and even after). Once a vaccine is developed and it's determined the length of efficacy against Covid-19 certain countries may make it mandatory for entry.  In the short term I'm pretty confident we'll all be required to wear gloves and masks to travel and there might even be distancing set up on the planes.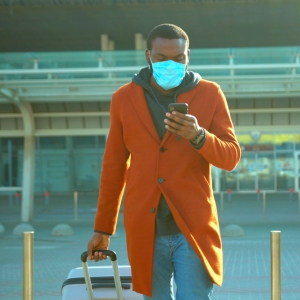 https://www.afar.com/magazine/face-masks-now-required-provided-on-these-us-airlines
Some questions our avid leisure and business travelers and those who are used to doing annual family trips can start asking themselves are:  What do you see happening and how easily do you think you and your family will adapt to these inevitable changes?  Do you think that the changes will be forever or temporary?  Are the airlines prepared should this happen again in the future?  What is travel worth to me and my family/business?