Travel is for everyone!
The world exists for exploration, enjoyment, adventure, fun and excitement by ALL who wish to partake!
In the wise words of Dorothy West ; "To know how much there is to know is the beginning of learning to live."  And to travel is to dig into that vast well of learning in one of the most prolific ways.
So, Hell Ya! You deserve to travel and you also deserve to feel safe and secure, welcome and valued while doing so!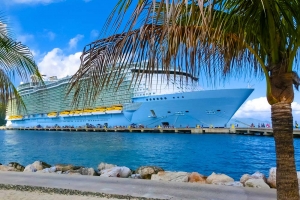 And @QmooniTi  we aim to engage with you for just that purpose because we also love travel and believe that it should be offered to everyone equally.
Our goal is to capture the attention of those travelers who want to receive the best care throughout their entire travel experience and who are aware that experience starts with the planning phase.
At Qmooniti we marry our "Love Ethic" to the service we provide to our clients and that stands us apart from other travel brands.
If you'd like to know what a "love ethic" is just keep reading?
We at Qmooniti believe that on  many levels travel is like any other business; you provide a service and the customer walks away with a product.  The difference is that travel is about creating a vision for that client before they receive their "product" (cruise, resort, retreat, weekend getaway…etc) and if you're descriptive that's easy, but what happens when the client shows up and the experience they receive doesn't match the vision that you created in their mind?
That's why it's so important that you work together with travel professionals who have experience and are willing to share the benefits of their industry relationships with you, the client.  It's just as important to understand that the industry is not created equally, just like the world around us and be able to navigate that for the clients best outcome.
After 20 years in the travel industry it should be alarming to me that I still hear from travelers and read stories on a daily basis that people have spent their hard earned money on a trip only to find themselves feeling unwelcome, feeling the worst kind of  emotional discomfort and not feeling valued at all in their desired destination, at their chosen resort, hotel or private home rental once they've arrived knowing that their only explanation could be that their money was happily received before the staff at their resort  was privy to what they looked like or who they were traveling with or without.  But sadly, I'm not surprised!
The surprises when traveling should come from the upgrades or added value perks your travel professional arranges for you.  Travel should be about the thrill of bringing people together to share fun, exciting and loving adventures on every level.  This requires research, it requires a knowledge of the industry on a very intimate level that can only come with the time it takes to build relationships; combined with a deep understanding of people and it also requires truly caring and a measure of empathetic engagement to be in service to every single client.
"The Love Ethic prioritizes valuing and nurturing human life and well-being over wealth."

"Embracing love ethic means that we utilize all dimensions of love– "care, commitment, trust, responsibility, respect and knowledge"– in our everyday lives." – bell hooks
The age of online travel sites and airline apps have fooled us all into thinking that we should be taking care of all of our travel arrangements for ourselves.  And I can't tell you the amount of errors that I've helped fix over the past decade.  I've watched the devolution of client value in our industry and as a result, areas of the industry that should have evolved have suffered.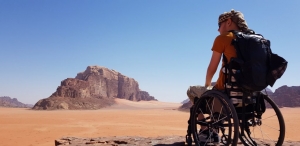 So, I decided to say NO to the status quo!
I decided I'm going to make a difference in a ginormous industry and I'm going to do that the best way I know, I'm going to "be a part of the change that I wish to see".
I've created a travel and lifestyle company for anyone who wants someone who understands the intricacies of the industry.  For those who want to work with someone who has created amazing relationships over the course of two decades and will use those relationships combined with her education and her love for social change to make your travel life better.  And QmooniTi promises to do that for you by holding ourselves and our travel partners to a higher standard on every level.
There are many nuances involved in this process and the responsibility for change has to come from within the industry.
When anyone from our QmooniTi's go on holiday, whether it's a wedding celebration,  a guided tour or cruise, a Juneteenth gathering, a romantic weekend a Girls Trip or a chartered yacht holiday,  they can be confident that their requests, their expected level of service and their destination will value their arrival and all of their vacation choices while they are guests.  You will know from the start of your relationship with your travel expert that this is a quality of service that no internet booking site or average travel booker could accomplish for you.
At QmooniTi we do the work for our clients and we will curate (and edit) where necessary when our clients come to us with their simple and/or complex travel needs in order to give them a bespoke travel experience every time.
Whatever your style of travel; luxury or adventure, whatever the size of your group be it 1 or 100, we will assist you with suggestions, opportunities and options.
You can trust QmooniTi will put our decades of travel expertise to work for your best holiday outcome.
As a welcome gift we're going to wave our "book with me" fee for the 1st hundred clients that call us with a booking opportunity and follow us on Instagram & Facebook under @qmooniti and Qmooniti.
We welcome YOU to QmooniTi!