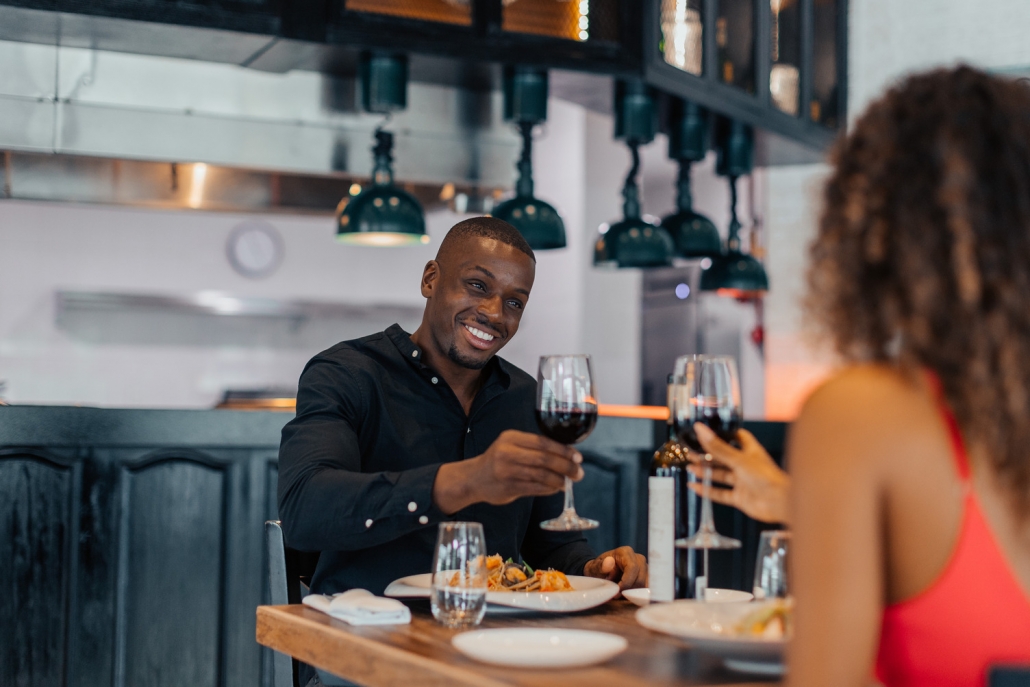 I've been a travel advisor for twenty years, but I've been an active Black traveller since I was a young girl, and for the first time in my life, I find myself seeking out destinations where I  feel safe, well, and welcome. Mexico hasn't always been that place. I think back to a trip I took with my parents when I was sixteen years old. My family was somewhat adventurous in the way they travelled. Instead of flying in for a quick all-inclusive beach stay, my parents rented a car and took a road trip. It wasn't the local people who side-eyed my blended family. It wasn't the locals who commented about my braids, nor did they ever ask what a Black child was doing travelling with a White family. I fell madly in love with Mexico, its art, its culture, its food, its music, its grand cities, and its history. But it was how I was treated by white travellers from Canada, the United States, and Europe that prevented me from feeling safe and welcome, ultimately delaying my return to this beautiful nation for over a decade.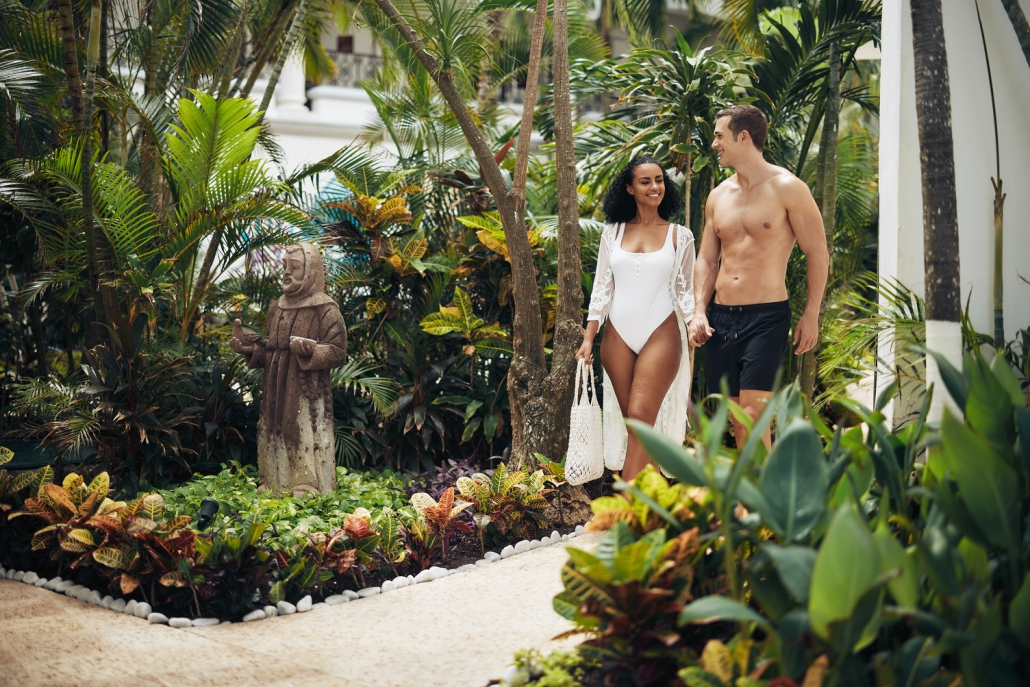 Last week, I flew into Cancun to embark on a seven-resort site inspection tour of the Playa Resorts portfolio. Now, this wasn't my first return to Mexico since I was a child; there have been several visits since. In fact, I spent my 40th birthday in the Mayan Riviera this past February. But this would be my first time travelling with fellow travel advisors. These familiarization trips give us an opportunity to take a peek behind the scenes, chat with staff, explore the properties, learn about the amenities and gain essential knowledge we can pass on to our clients. For my clients, their health, wellness, accessibility, and safety are what are most paramount to them. I want them to feel welcomed, tended to, nourished, and seen.  Playa Resorts did not disappoint.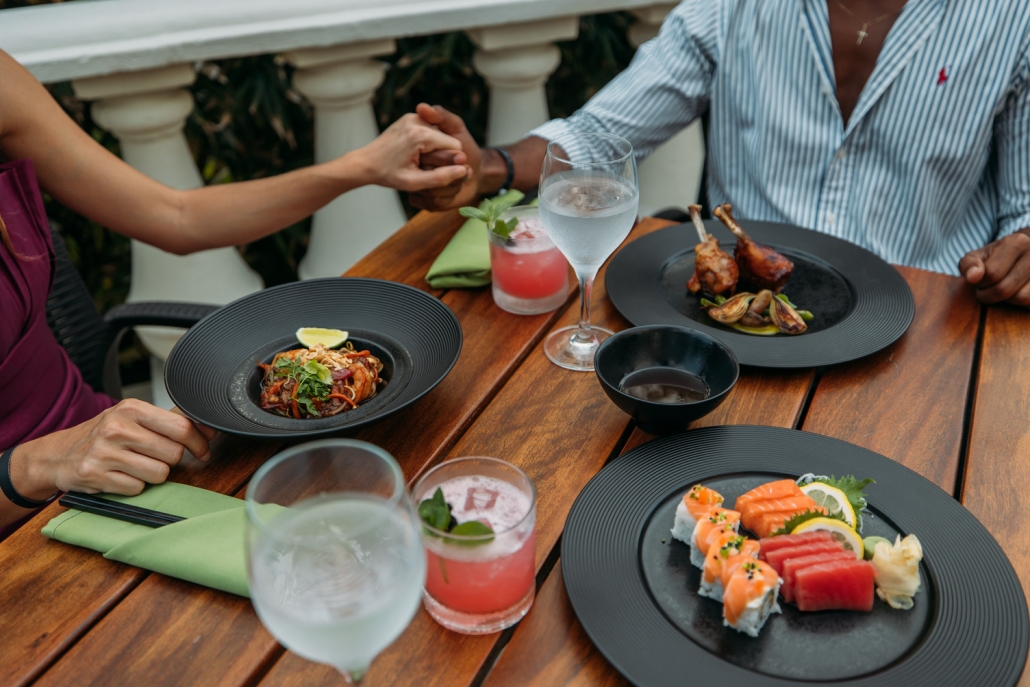 On Nourishment
I once flew to New York for thirty-six hours just to dine at all my favourite spots. First, a small Italian eatery in Brooklyn. Next, the Theatre District to sip a Manhattan at my favourite martini bar. The next day, I took the 4 Train up to Harlem to gorge on Jerk Chicken at a hole-in-the-wall spot because it was made by a husband and wife who've lived there for fifty-seven years and poured as much love into their 100-year-old jerk chicken recipe as they did their blissful marriage. Food is one of my main inspirations for travel. Food is life. But that's just it. Food is life. No one should ever have to compromise their nutrition and health by eating food that does them harm. And this is especially true when you're enjoying precious, much-needed time away.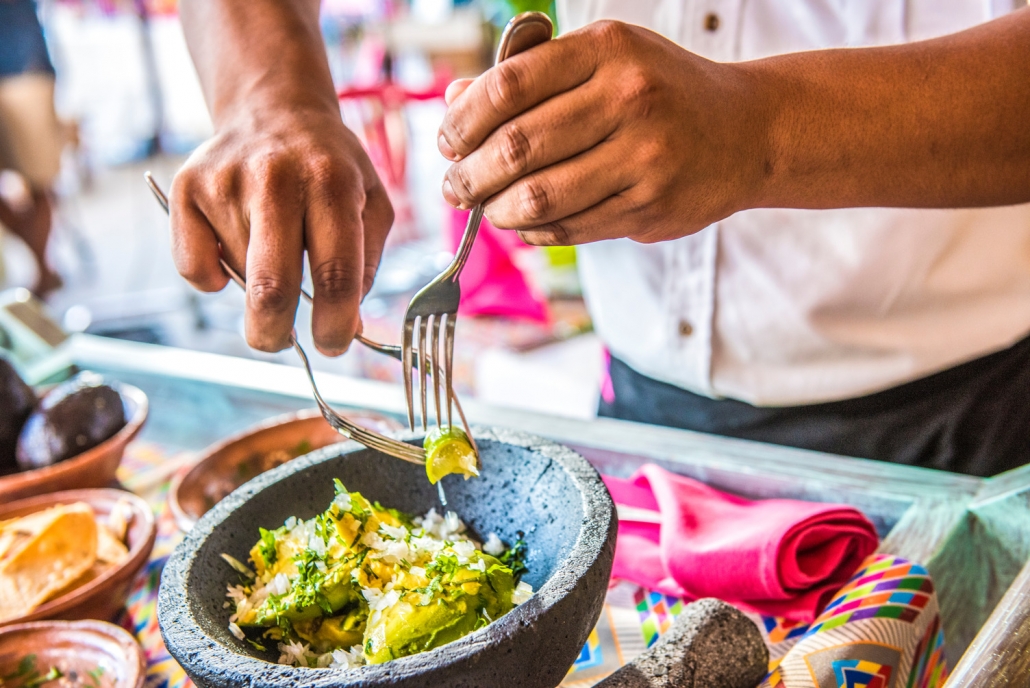 Five years ago, I developed an auto-immune disease that changed the way I ate when I travelled. I'm now a lactose-intolerant, anti-inflammatory-seeking, vegetarian-leaning foodie; I need LOT'S of options. Every single resort I dined at on my tour (and I dined at all seven!) accommodated every single food sensitivity, preference, and allergy we had amongst our group of fifteen. From gluten intolerant, shellfish allergies, pineapple allergies, veganism, and vegetarianism, every single one of our nourishment needs was not just met, but the chefs went above and beyond. No one was ever made to feel their dietary needs were burdensome, there was no judgment, just a warm smile, a hand over the heart (the Playa credo), and plates filled with beautiful, healthy, delicious food.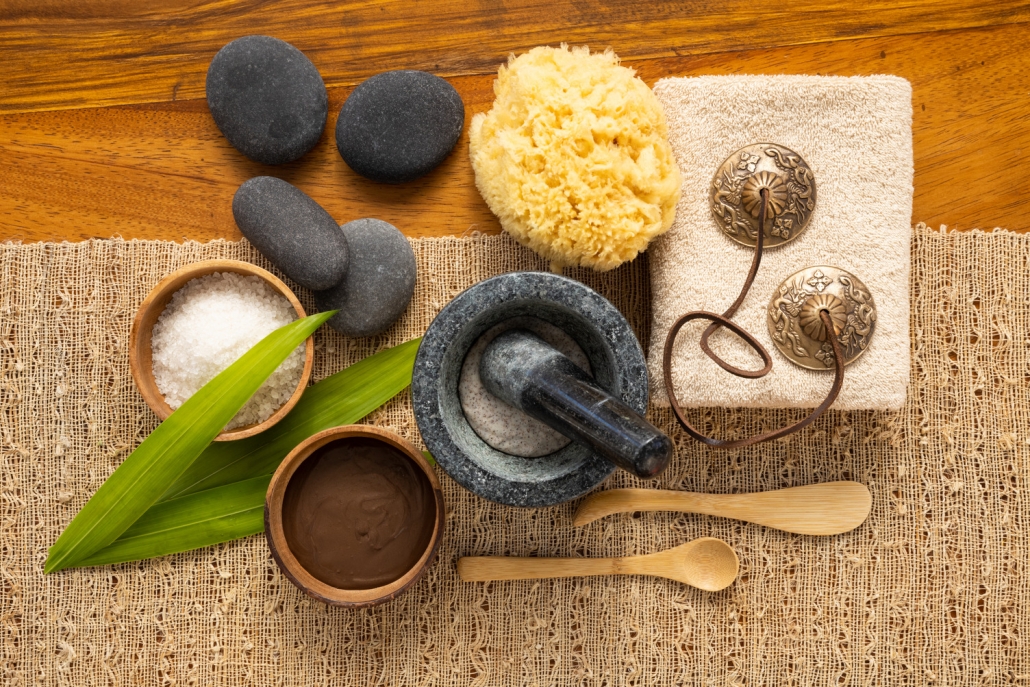 On Wellness
Most think of wellness as directly related to health. Gym facilities, yoga programs, healthy food, and beautiful spas. And yes, every Playa Resort, from the Hyatt Ziva Cancun with its alchemy room where you can learn to mix your own essential oils and healing lotions to the Hyatt Zilara's exclusive off-property Zen spa that can only be likened to bathing outdoors in the jungles of Ubud, luxuriating is easy here. But as someone with sensory sensitivities, the softer colours, the preference for natural light over artificial, open spaces with plenty of airflow, and quiet spaces to escape when it all feels overwhelming, these are features I look for when I'm looking for wellness-focused resorts.  At one point on our tour, I suffered a debilitating migraine and had to retire to my room. It wasn't until I closed my curtains at the Hyatt Ziva Riviera Maya that I noticed they were a soft ombre blue, mimicking a beautiful Mayan sunset. I may not have been able to enjoy it from the beach that evening, but it was with me nonetheless. Wellness is a state of being, not merely an hour-long massage at the spa.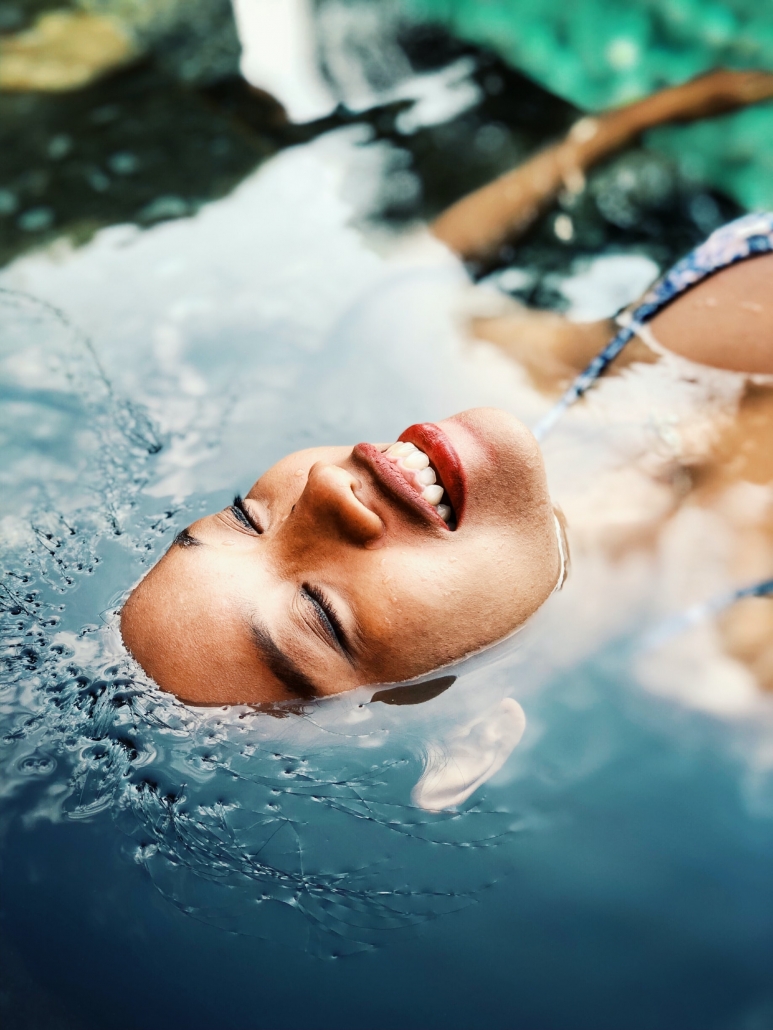 On Accessibility
Travel is an ableist industry and always has been. The grand cities of Europe, the ancient sites of the Middle East, and the verdant green rice patties of Southeast Asia; These landscapes are never imagined with travellers with accessibility challenges. Qmooniti and Storied Lands Travel are working hard to change the narrative, blast open spaces, and align ourselves with destinations, hotels, tour companies, and travel brands that cater to and support people with disabilities, both visible and invisible.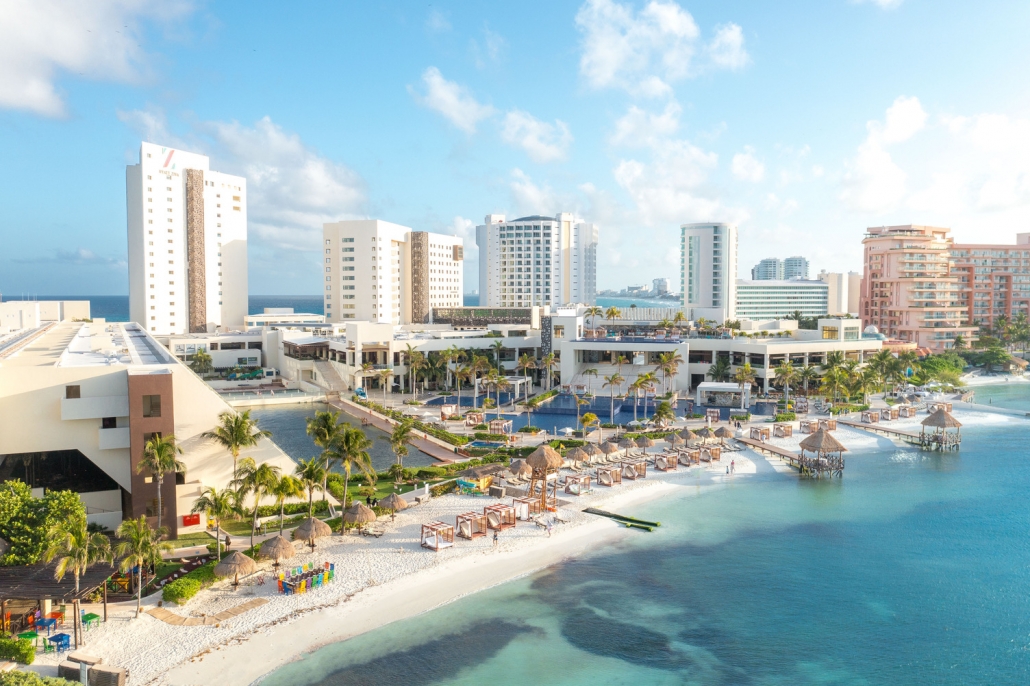 I was pleased to see resorts like the Hyatt Ziva Riviera Maya with beach-specific wheelchairs so not only can wheelchair users enjoy the beach, they can enjoy the surf. Ramps, elevators, wheelchair-accessible rooms, zero-entry pools, barrier-free beaches, and open dining and common spaces make navigating and enjoying these resorts a guarantee and not merely a possibility. There are also a number of companies based in the region that rent out specialized equipment for those with mobility issues. And to make things even easier, this equipment can be delivered directly to the resort.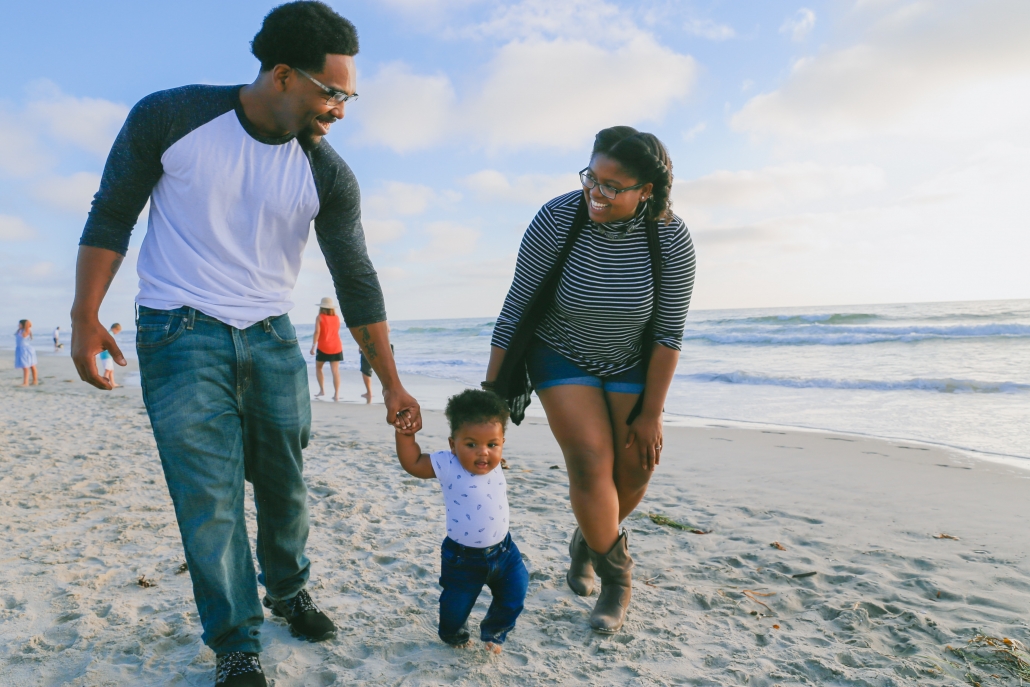 On Safety
If I had a dollar for every time someone asked me if Mexico was safe, I'd never have to work again. Everyone has their own definition of safe, and admittedly, mine has been rather loose over the years. I've travelled to some destinations and participated in some activities that would likely make some peoples' hair stand on end (like running around in the wild with African lions or hiking deep into the Sumatran jungle alongside tarantulas the size of dinner plates, giant monitor lizards and whooping gibbons out for my lunch). However, since becoming a mom, my need for safety has increased exponentially. But my definition has also expanded to include places that are not only light on crime but also make me feel welcome as a woman of colour. Yes, Mexico has its issues. Yes, there has been a significant amount of drug-related crime, but rarely is it ever directed at tourists, and if it is, it's almost always because they have been involved in the drug trade. I'm not justifying it; just providing context. I have yet to feel unsafe as a traveller in Mexico. More importantly, I felt warmly welcomed by the people of Mexico and by the myriad travellers I met along the way.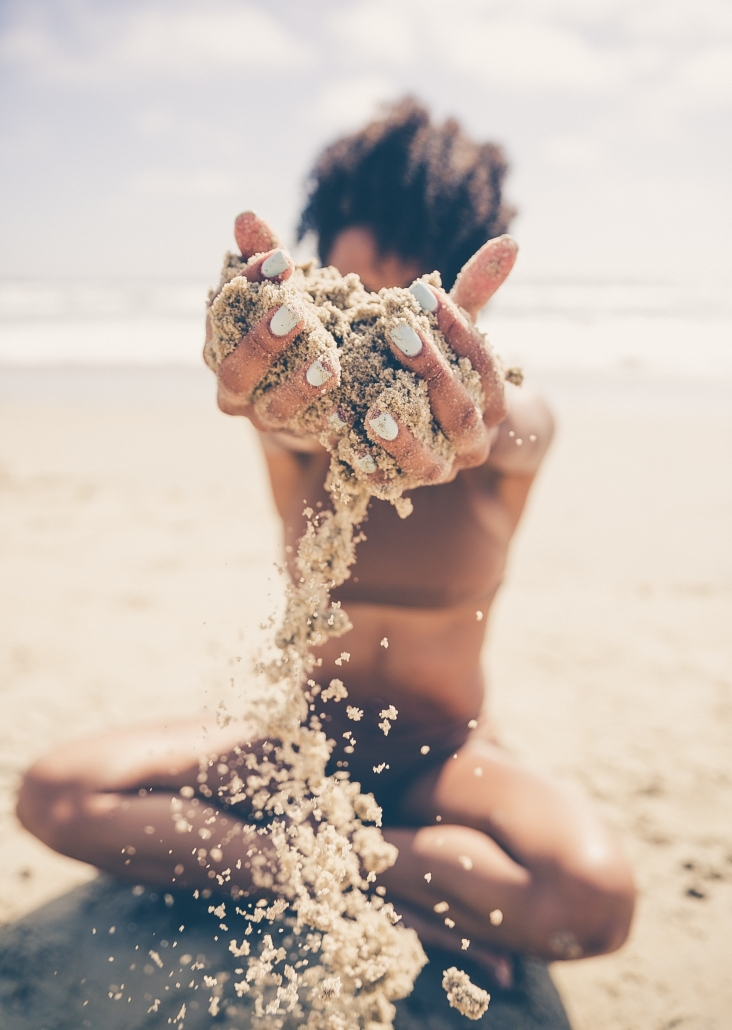 My brief stays at the Wyndham Alltra in Cancun, and Hyatt Ziva Riviera Maya may not have been as relaxing as I would have liked (to be expected on a dizzying resort inspection tour), but I still felt an overall sense of calm and serenity, something this busy, single Mama needed desperately. A final point I wanted to highlight is that the all-inclusive culture in Mexico has changed dramatically. If you're looking for that typical Americanized, homogenous all-inclusive experience, you won't find it at Playa Resorts. Mexican culture has taken centre stage at the dining table, in the spa, on the walls, and in the meticulous service, they provide. Playa Resorts 'service from the heart' never once felt like a forced, corporate gimmick but rather an authentic reflection of Mexico's distinct hospitality, pride, and warmth.
https://www.qmooniti.com/wp-content/uploads/2022/07/qmooniti-newlogo-w.png
0
0
Jordana Manchester
https://www.qmooniti.com/wp-content/uploads/2022/07/qmooniti-newlogo-w.png
Jordana Manchester
2022-10-20 23:41:00
2023-01-03 23:35:42
How Playa Resorts is Focusing on Your Health & Well Being