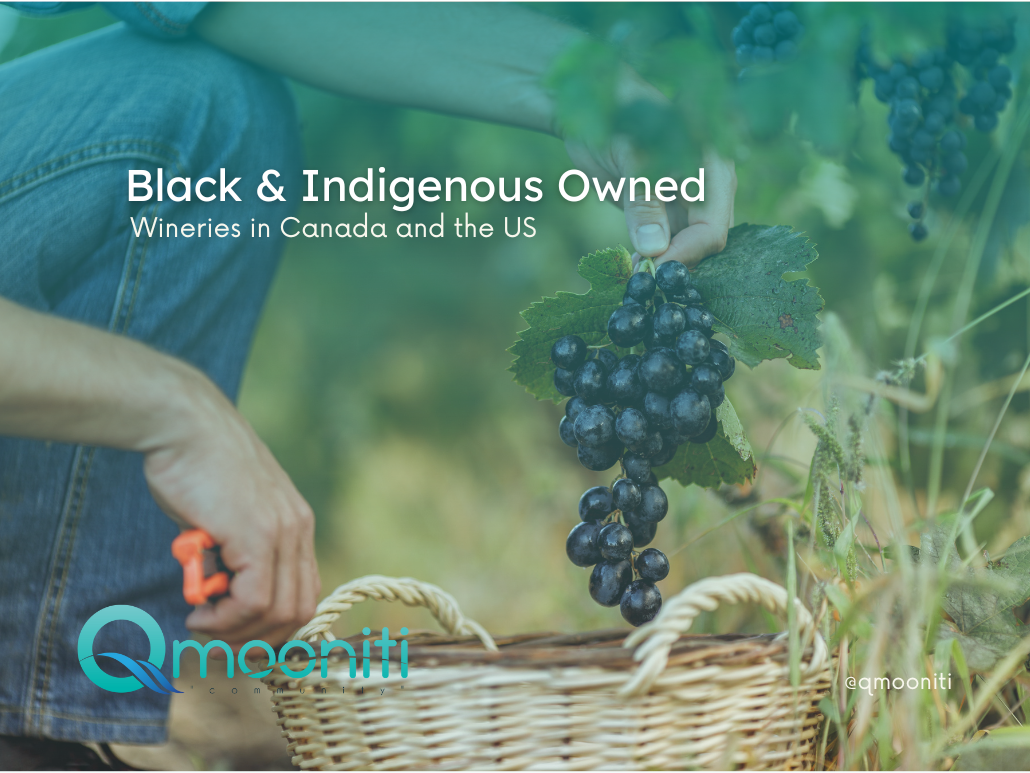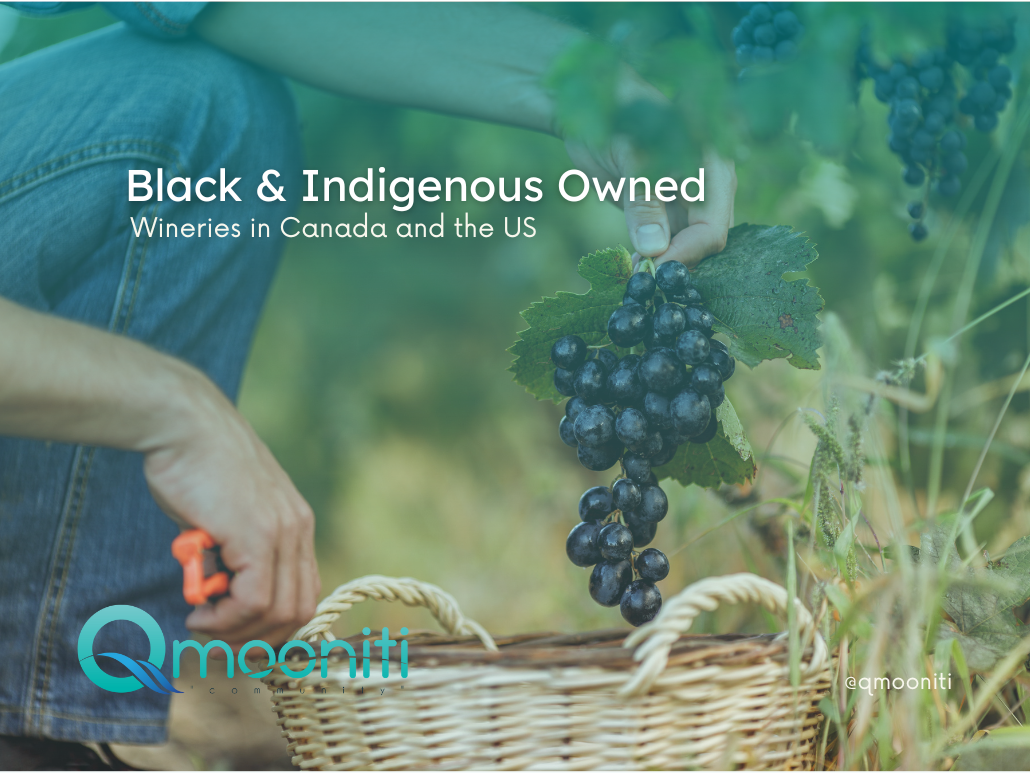 For winemakers around the world, tending the vines is a year-round labour of love, a summoning of ancient knowledge, and involves the practice of traditions passed down through generations. Nowhere is this more present than on the six Black and Indigenous-owned wineries we think you should be checking out this fall. In an industry dominated by White and European winemakers, the lands are most often tended to by BIPOC peoples, yet, they are rarely represented, appreciated, or honoured.
In 2019, Seven Fifty Daily surveyed more than 3,100 wine professionals, and 84% of the respondents identified as white, with only 2% identifying as Black. But the industry is shifting; the Association of African American Vintners reported a 500% increase in Black-owned wineries and Black winemakers in 2020. In this post-pandemic era, with travellers returning to the vineyards in droves, BIPOC-owned vineyards will dot the landscape in more significant numbers. 
The wine industry is also seeing an increase in Indigenous winemaking, most notably in destinations such as Australia, South America, and North America. Indigenous peoples have been living in community with their lands for thousands of years, and many are seeing winemaking as a process to uphold traditions, break barriers, preserve legacies, and educate visitors about Indigenous culture.
Ready for a tasting? Here are six Black and Indigenous-owned wineries you should check out this fall.
Nk'Mip Cellars – Okanagan, British Columbia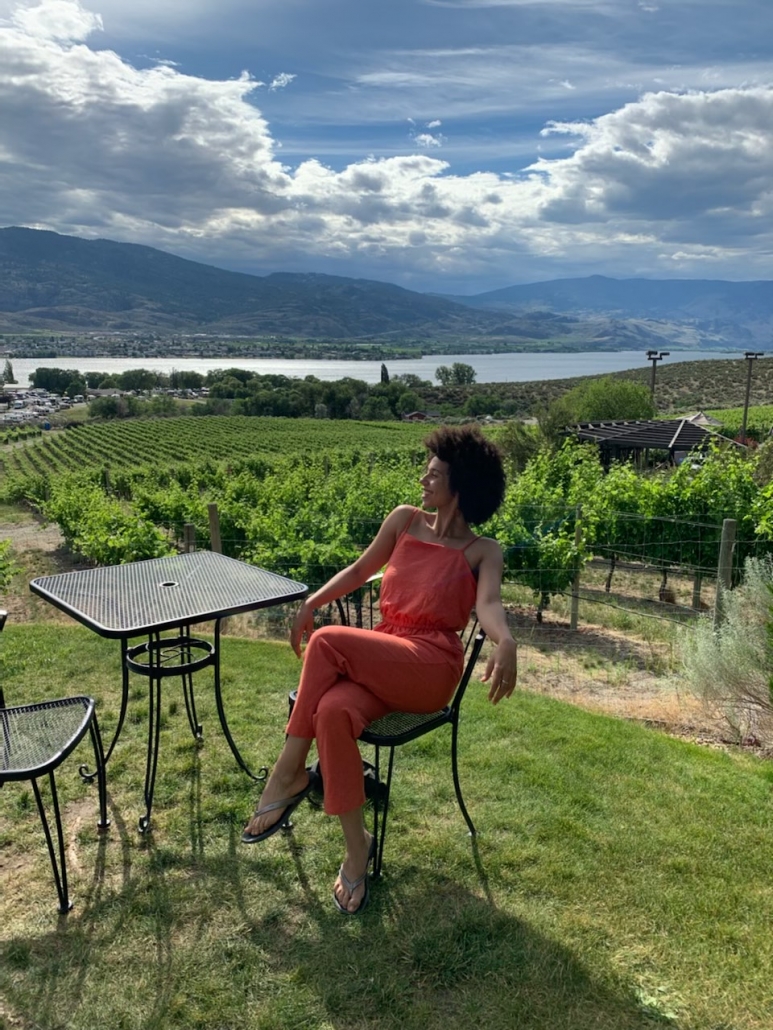 Nk'Mip (pronounced 'Inkameep') holds the distinct honour of becoming the first Indigenous winery in North America. The winery's name translates to 'Bottomland,' a reflection of the winery's location at the southernmost end of the Osoyoos reservation. And while 32,000 acres were registered to the band under the Indian Act in 1877, their traditional territory covers nearly 70,000 acres stretching between Canada and Washington State. The winery opened in 2001 as an initiative to preserve and celebrate the legacy of the Osoyoos Band, the Syilx peoples, and their land stewardship.
The Nk'Mip vineyard overlooks the town of Osoyoos, nestled in Canada's only desert. Set aside time to enjoy a tasting (or two) at the beautiful Nk'Mip Cellars. Next, wander over to the patio, look over the locally sourced menu and enjoy a sumptuous lunch complete with postcard-perfect views of the lake, vineyards, and town. And finally, be sure to head to the Nk'Mip Desert Cultural Centre to explore the 'living lands' and learn about the Silyx people and learn how you can up your allyship.
Seaside Pearl Farmgate Winery – Fraser Valley, British Columbia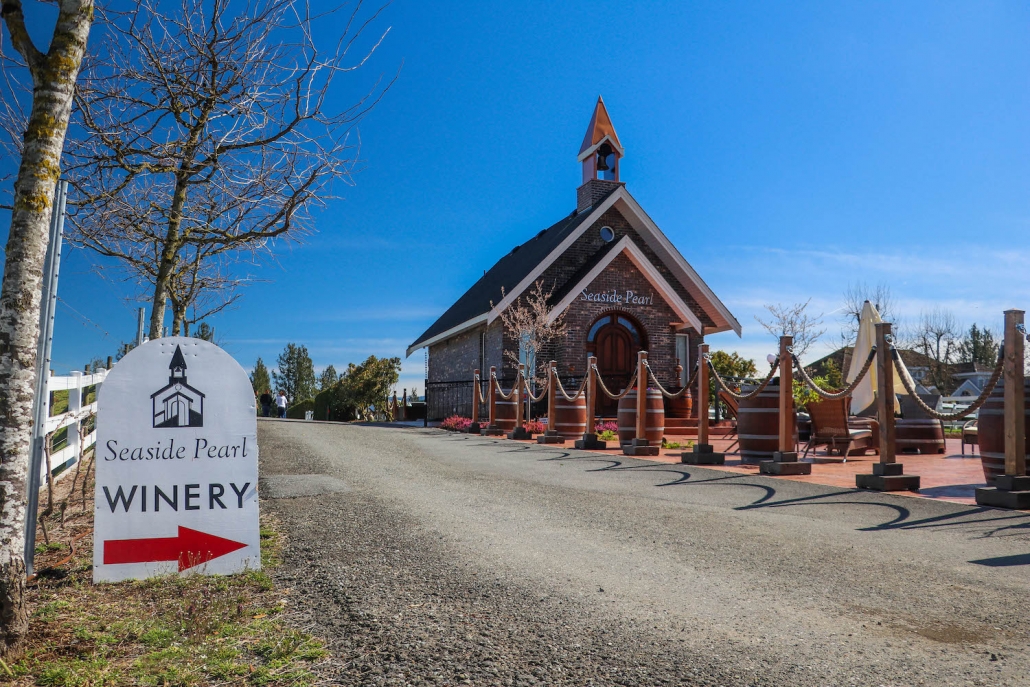 Wine may not be the first thing that comes to mind when you think British Columbia's Lower Mainland, but a scenic hour's drive from Vancouver will bring you to the heart of the Fraser Valley. This picturesque region is nestled next to the Cascade and Coastal Mountain range and the perfect place for Seaside Pearl Farmgate Winery. This family-owned, boutique winery is the brainchild of husband and wife team Allison and David Zimmerman. Allison a newcomer to the wine industry, is of Trinidadian descent and is an active advocate for women becoming more prominent in the wine business.
The Chapel Tasting Room is a cozy, tranquil space with beautiful hand-painted ceilings and an elegant ambiance. The room is open year round, and features robust reds, various single-vineyard wines and a sparkling wine. Seaside Pearl's wines are artisanal so if you love small batch wines, this is a must-see.
Nyarai Cellars – Niagara Region, Ontario
The son of Jamaican immigrants, Steve Byfield is one of the most celebrated boutique wine owners in the Niagara region. Born and raised in nearby Kitchener, Steve took an interest in the anthropology of wine. He was curious about the influence and perception of wine within society, and went to live at the Southbrook Winery for five years. He worked as a cellar assistant, and eventually became an assistant winemaker. In 2008, Steve launched a Nyarai Cellars, a 'virtual vineyard." Steve has cultivated relationships with local wine growers, and has produced bold red, delicious whites and sophisticated sparkling varieties. While guests may not be able to visit Nyarai, there are often pop-up tastings, food and wine pairing events, and personal tours of vineyards led by Steve that take place throughout the Niagara region. These are experiences that can be curated and booked by the Qmooniti team.
Longevity Wines – Livermore Valley, California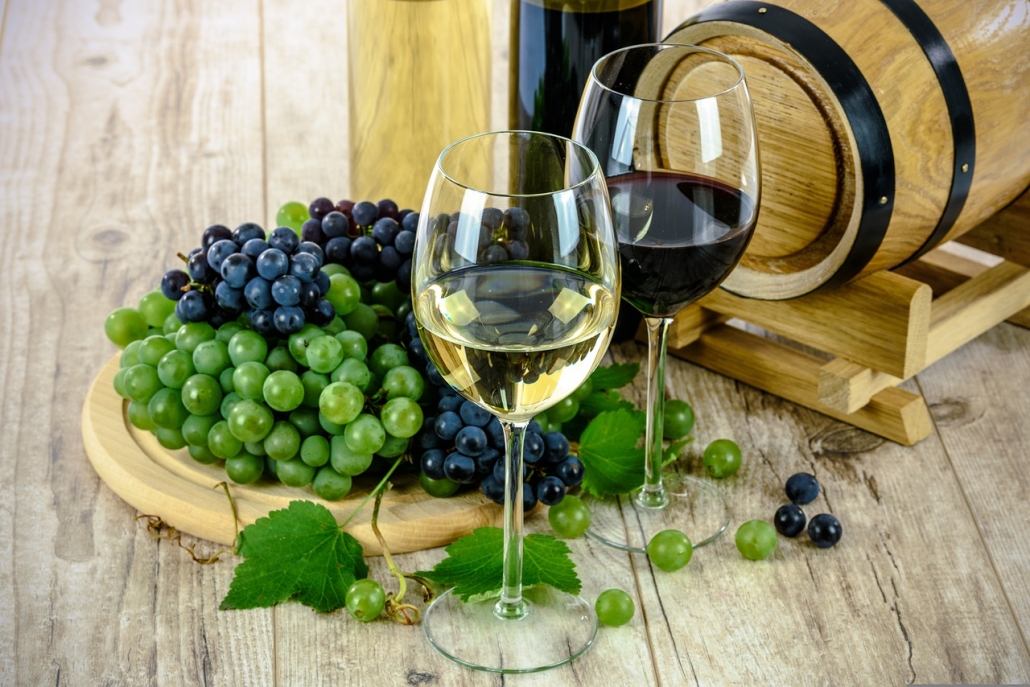 The Livermore Valley wine region in Northern California is home to Longevity Wines, owned by Phil Long and his beloved late wife Debra Long. A passionate home-based hobby blossomed into a small empire, and Phil went on to become the president of the Association of African American Vinters. Phil and Debra launched Longevity because they saw a gap in inclusive wine tasting experiences. As a winery that is a Certified Minority Owned Business, BIPOC wine lovers will find themselves right at home in Longevity's beautiful tasting rooms. The Club Room offers a beautiful space to enjoy a sampling, and the Barrel Room is perfect for events, complete with spacious seating and a stage for entertainment. If you were thinking of travelling with a small group, this would be the perfect place to connect over a smooth Syrah, velvety Grenache or a full-bodied Cabernet Sauvignon.
Theopolis Vineyards – Anderson Valley, California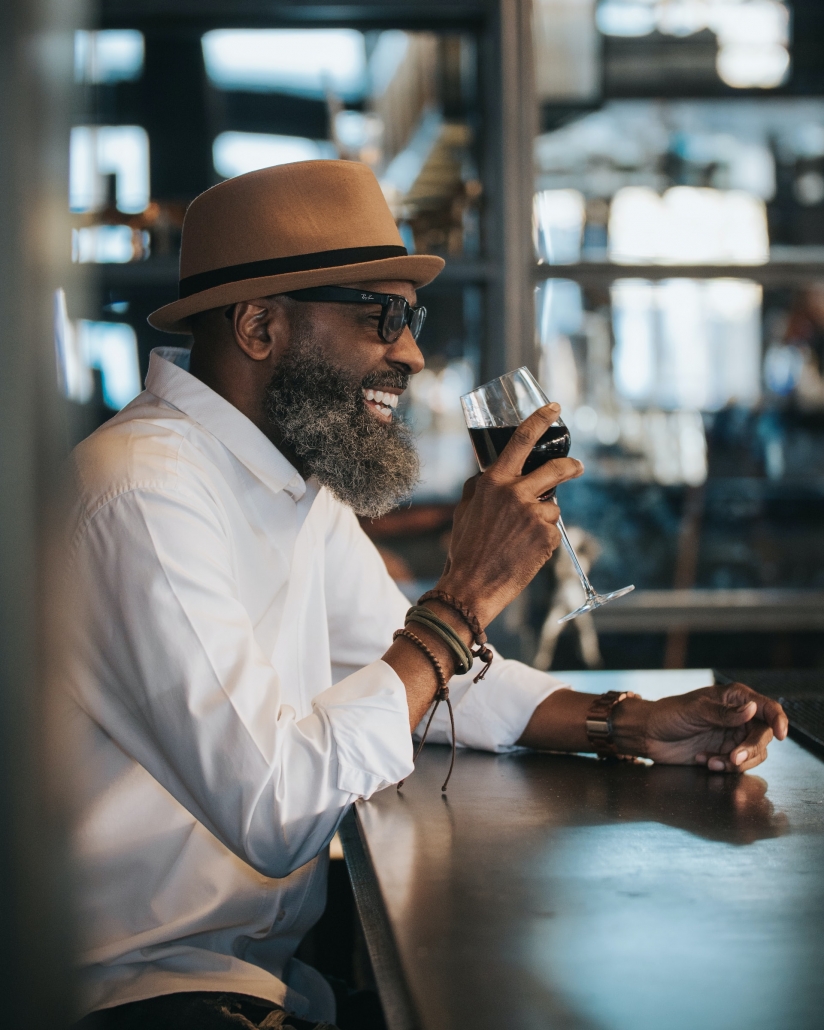 No list would be complete without mentioning the iconic Theopolis Vineyards. The vineyard was founded in 2003 by a no-nonsense Texan and powerhouse trial lawyer Theodora R. Lee. Affectionately known as Theo-patra, Queen of the Vineyards, Theodora is renown for her Petite Sirah's, Rose's and Pinot Noire's, amongst others. The vineyard itself is located in California's Yorkville Highlands in Anderson Valley, just off of Highway 128, nestled on the border of Sonoma County. Theodora makes the world's best petite Syrah, and many of her other wines have won countless awards since opening. The vineyard throws several high-profile and local events all year long, including their annual Harvest and Bottle Release party mid-September. Theopolis represents the ultimate inclusive wine tasting experience, and celebrates excellence across the Black winemaking industry. A proponent of community, Theodora serves on the Board of Directors of the YMCA San Francisco and is the Co-Board Chairperson of the Dallas Post Tribune Newspaper, one of America's oldest Black newspapers.
Séka Hills – Capay Valley, California
Founded by the Yocha Dehe Wintun Nation in 2004, Séka Hills is a picturesque winery overlooking Northern California's stunning Capay Valley. These ancestral lands have been home to the Yocha Dehe Wintun Nation for several thousand years. The nation's name translates into 'Home by the Spring Water.' The Yocha Dehe runs a 24,000 acre multi-crop agricultural empire. Known for their sustainable and organic food production, they've set aside 1200 acres for permanent conservation easement. The winery is truly a destination, with two beautiful tasting rooms, a deli, an artisan pantry filled with locally made foods, and vineyard tours. For sustainability enthusiasts, foodies and lovers of soft, fruity, boutique wines, Séka Hills should be your next stop.
You've got the list; now it's time to start planning. There are far more Black & Indigenous-owned wineries to experience in this growing demographic of the industry, and we promise to spotlight them for our wine lovers in the near future. For more information about visiting any of the wineries we've mentioned above, don't be shy; let us know you're ready to start sipping!
https://www.qmooniti.com/wp-content/uploads/2022/07/qmooniti-newlogo-w.png
0
0
Lystra G. Sam
https://www.qmooniti.com/wp-content/uploads/2022/07/qmooniti-newlogo-w.png
Lystra G. Sam
2022-09-23 03:17:58
2022-09-27 21:55:48
Black & Indigenous Owned Wineries to Visit This Fall